We have 96889 hits

since the website was created

July 15 2008
Daily Quote

November 23
The real gift of GRATITUDE
Is that the more grateful you are
The more present you become.

Robert Holden
Celebrating Thanksgiving Day
November 23 2017


Celebrated each year on the fourth Thursday of November in the United States, Thanksgiving is rooted in religious and cultural tradition.
THANKSGIVING MESSAGES
On behalf of the entire Cardinal Newman Society staff,
we hope you have a Happy and Blessed Thanksgiving!
As a token of our gratitude for your prayers and support of
our work to promote and defend faithful Catholic education,
you will be remembered in a Thanksgiving Day Mass celebrated
by one of the holy priests of the Arlington Diocese.

Sincerely yours in Christ,

Patrick Reilly, President and Founder
The Cardinal Newman Society

From Fr. Robert Barron
Inspite all of the things that challenge the unity of our family, community, and country, there are more things that unite us. Let's celebrate what we have in common. Let GRATITUDE be what strengthens us to overcome our divisions. And, lets get practical with how to deal with the struggles that seemingly want to divide and conquer. May you and your family experience the grace of God in this Festive Celebration, and may the blessings be not just on the table, but from the people around the table.
Fr. Leo Patalinghug
Grace Before Meals
As Thanksgiving quickly approaches, and we make preparations to travel to visit with friends and family, or are frantic about hosting this year's feast, I hope you will take a few moments to slow down, and remember what this day is all about. It isn't about making the gravy perfect without any lumps (though I do have tips for that!), or about the expensive table settings, to who is sitting where so as to avoid any discussing politics over a delicious and memorable meal. Thanksgiving means just how it sounds- an opportunity to give thanks for those who've gathered around the table with you, those who couldn't, and being grateful for all the graces that God has bestowed on each of us, especially the ones we take for granted.
Whether you're feeding enough for an army, or just a few small, here is an oldie, but a goodie- our Cooking for One: Drama Free Thanksgiving Dinner for Two Episode. Enjoy!

Reid Tracy, Ceo Hay House
During the hectic holiday season, take time to stop, listen and breathe. Let the holiday happiness embrace you in all situations. Savor the cinnamon and pine scents that linger in the cold winter air. And do your best to stay present in the moment.
This holiday season, embrace those magic moments, celebrate and give hugs and kisses to the people that surround you. Resonate with this energy and feel the connection of Oneness this season brings. And get comfortable as both the giver and the receiver of all things wonderful!

I wanted to send you a very quick message, not just to say Happy Thanksgiving but also to invite you to make today meaningful.

It's so easy to say, "Have a nice day" or "Have a lovely day".

But as a community let's start saying, "Have a meaningful day".

So what exactly does that mean?
Thanksgiving but also to invite you to make today meaningful.

It's so easy to say, "Have a nice day" or "Have a lovely day".

But as a community let's start saying, "Have a meaningful day".

So what exactly does that mean?

Well, to me it means to have an impact on others AS WELL AS treasuring your own day.

So many folks stress out over the holidays when really holidays should be treated just like any other day. Holidays should be lived just like any other day - to the fullest with meaning.

It was important to me to write to you first thing. Now I am off to play a few hours of tennis.

After that I will return home and spend time with the family (Mikaela came home from college on Tuesday night - yay).

Then Delanie and I will make sandwiches and pack some meals for some less fortunate families. I am so proud that she asked me to do this.

After that we have a full house of family and friends.

I have every intention of having a meaningful day, not only today but also tomorrow and the next and so on . . .


Have a meaningful day,
ME


PS - I am so grateful to you for taking the time to read this. I hope you share it with your family and friends.

So from my family to yours, Happy Thanksgiving!
It is with a grateful heart on Thanksgiving that we gather together with people whom we love and who love us back. Together we break bread, enjoy the bounty of God's creation and give Him thanks for sharing His enduring grace and love with the world.
Truly you are one of our greatest blessings from God because of your ongoing support of our ministries. Whenever the Friars pray and give thanks, Thanksgiving Day and each day of every year, we do so with sincere and deep gratitude for your ongoing help to heal those who are broken and who have lost their way. The Friars are offering prayers of thanksgiving for you and your loved ones. Thank you for helping us to bring At‑One‑Ment to the world. May the Lord bless you and keep you on Thanksgiving and through all your days!
Yours in Christ,
Fr. Robert Warren, S.A.
Spiritual Director
Warm Holiday Wishes
Just a quick note to wish you a truly beautiful Thanksgiving. Our industry can be pretty nuts and somehow that makes a day with friends and family (and no airports or phone calls) especially great. I hope yours is exactly what you want it to be.
Happy Thanksgiving…
All best,
Sally Allen
Executive Producer The Water Coolers

Our Harris Teeter family would like to wish yours a Happy Thanksgiving. Holidays are a wonderful time to celebrate traditions, both old and new. This year, we hope your Thanksgiving traditions are filled with family, friends, and delicious food.

Harris Teeter is currently collecting donations for Harvest Feast. Our partnerships with local food banks give us an opportunity to provide meals for those in need. We invite you to join us by making an in-store donation while shopping this week.

The weekly specials from last week's ad will continue through Thanksgiving Day, November 23. Please note that our stores will close at 2:00 PM on November 23, 2017.

Thank you for shopping with Harris Teeter.

From Duke Energy
A Thanksgiving meal is about family – the kind you're born with, and the kind you choose. It's about sharing recipes and side dishes. It's about ovens, slow cookers, mixers and microwaves. But you don't need a ton of electricity to prepare it.
Try our holiday meal calculator today to see how much you'll spend on electricity cooking this year's big meal.
The Genius Trick Bobby Flay Uses To Keep His Thanksgiving Food Warm
NOV 16, 2017
No one ever said hosting Thanksgiving dinner was easy. Aside from making sure all the dishes in your dinner spread taste delicious, you're also left with the task of making sure all the food can actually make it to the table at a decent time — which means some things inevitably have to be prepared further ahead of time, even if that means you'll ending up having to reheat it closer to dinner time. Heating and reheating dishes in a warmer can sometimes cause your food to dry out a little, but luckily for you, Bobby Flay has a trick that'll help you keep your food nice and juicy until it's ready to serve.
"The most important thing to my Thanksgiving is having warm chicken stock on the stove to reheat things, like the stuffing and turkey," he told Food & Wine. "I break down the breast, then I take all the off the legs and thighs so it's a pulled, dark turkey meat, like carnitas. The breast is sliced and put meat on a tray. I have hot chicken stock on the stove, and then I just hit the meat with it, and it brings it back to life."
And, like Flay, you can use the broth on stuffing too. BY DANIELLE JACKSON
How to Seat Guests at a Dinner Party
27f98edd 6968 4398 a6bd 83cb0935c704 skye photo shoot 028 by Skye | From My Dining Table • November 4, 2015 • 2 Comments
When I plan a party, I tend to give a lot of thought to the menu.
I pair wines with what I'm cooking and fuss about small details like flower arrangements, flickering candles, fancy plates, and so forth—so much that, in the whirlwind of all the grocery shopping and the table setting, I sometimes lose sight of the most important detail of all: the people.

Just as dinner does not magically appear, the perfect guest list needs some thought and consideration. You can, of course, gather friends who already know each other well: This is kind of like cooking pasta with pesto from a jar for dinner and picking up a store-brought dessert. It's comfortable and it's cozy, and some nights it's just what you feel like.
But I have found that the most memorable of evenings—the ones where we have lingered over coffee into the early hours of the morning—are the ones where I have brought the most unexpected of people together around our dining table.
I like to have drinks and appetizers laid out and waiting for when people arrive. Light cocktails are a lovely way to get everyone talking, as are snacks where everyone is invited to help themselves. It's nice to be present at this moment in the evening, to welcome your guests properly, to enjoy their company and take time to introduce people to each other.
So, I either plan a menu that doesn't involve much last-minute cooking, or I time everything so that I can take half an hour out of the kitchen to tend to my guests. Either way, I make sure to factor it in when I am choosing what to cook.
Just as you wouldn't heap a pile of raw ingredients on the table and then expect people to have at it, it's nice to give guests some direction of where they should sit. I find this also helps break things up, so you don't end up with a clique of old friends at one end of the table and the other guests feeling left out.
With groups of six or fewer—intimate enough for the whole table to easily be engrossed in a single conversation—you can get away with no plan at all, a haphazard sit-where-you-like approach. But for larger gatherings, structure is nice, even if it's subtly placing a few gregarious friends at the center and both ends of the table, so they can carry the conversation through.
There are two ways of presenting a seating plan: name cards on each place setting, or a mental note that translates into "Why don't you sit here and you sit there?" I tend to save the place cards for special occasions like Thanksgiving and Christmas. I find that they lend a formality and sense of occasion to the event. More often than not, though, I simply make a mental table plan, and sit people as they come to the table; it feels more relaxed and welcoming that way.
When deciding who to seat where, think first about the shape of your table and how conversation might flow. Our dining table, for example, is quite long and skinny, which makes it just easy to talk to the guests opposite you as to those next to you. With a square table or a round table, people are more inclined to chat primarily to whoever is next to them.
Think also about your table decorations in terms of conversation: towering vases of flowers, for example, make it tricky to talk across the table, whereas bowls of fruit, small bunches of flowers in tumblers, and short candles, make the table look inviting and can be a nice conversation starter.
More: A three-step, no fail Thanksgiving centerpiece.
In terms of who sits where, it's all a matter of personal choice, determined largely by the balance of personalities around your table on any particular night.
But I have a few rules of thumb that I almost always follow:
I decide where I am going to sit first (usually at the end of the table, so that I can easily slip away to the kitchen).
I seat two people on either side of me who will get along with each other (since I will be up and down a lot, it's nice for them to bridge across).
Then, I work backwards from there.
I never worry about alternating men and women, but I do tend to break couples up, just to mix things up.
I do sit couples within comfortable talking distance to each other so that they don't feel stranded. So, for example, I might sit a male friend between two people who he has not met before, with his other half directly across the table from him.
Another trick I have learned: When it comes to shyer friends, I ask them to help me serve, to make sure everyone has wine, or to help pass around the food. It gives them an excuse to get chatting with all the other guests.
Photos by Skye McAlpine and Mark Weinberg
Best Ways to Avoid Overeating During the Holidays
Hiya Gorgeous!
Yay, holidays! Can you believe it's that time of year already? I don't know about you, but I'm getting so excited for all the festivities with family and friends. Makes me so happy!
But I ain't gonna lie, the holidays can also stress me the frick out! Endless social obligations, a to-do list a mile long and not a lot of time to catch (or connect with) my breath. But the real biggie is often mindless eating—which leads to overeating.
From family get-togethers to "Friendsgivings" to workplace potlucks, there's no shortage of gatherings that encourage loading up on eats and drinks while chatting away. Sometimes in the midst of the merry madness, we leave the party with no real sense of how much we consumed. It's all a binge-y blur.
That's why we're gonna dish on some mindful partying strategies so we can sip and chew our way through the holidays—without feeling like garbage on the other side.
Struggle with #overeating during the holidays? I have your action plan! @Kris_Carr #mindfulness
Below, you'll find a guide to navigating holiday meals and treats from a place of intention. Give some of these tactics a try—they'll help you stay present and feel your best. Let the ho ho begin!
Set an intention
Before I go to a party, I always set an intention for the evening. How do I want it to go? What do I want to have happen? It could be to connect with as many people as I can, while still being mindful. To eat slowly, not allow my glass to be refilled for me and so on. As Les Brown says, where your focus goes, your energy flows. Start with intention and work backwards from there.
Practice self-care first thing
Begin the morning on a healthful note. Connect with yourself through guided meditation, a workout and/or green drink, these practices set you on the right track and allow you to keep building from there.
Plan for pushy relatives
Every family has them: people who are concerned about what is and isn't on your plate. Regardless, you can still stay on a healthy path without sounding like a jerk, by bringing a delish and nourishing dish with you! This is a fantastic way to ensure you're getting fed well, while also nourishing your loved ones too. And don't forget, you always have the power to decline food you don't want in a gracious way.
Deck-out your table
My mom taught me this tip, she's an artist when it comes to beautiful table settings. Pull out a pretty tablecloth and make a festive centerpiece, add some candles or twinkle lights and you're golden. Heck, even if the football game is playing in the background, it will still feel special and cozy. And even if you're not hosting, you can still offer to help with the settings. Being part of setting the scene connects us to the ritual and our tribe.
Remove distractions
No email, no Facebook, no Twitter, no Instagram, etc. Scrolling through your feeds makes it all too easy to miss the deliciousness of the foods on your plate and conversations around you. Plus, it's kinda naughty and rude. The people we love deserve our full attention. And you'll be more fulfilled by having giving it.
Don't pick—make a plate
deniably easy to lose track of your intake when bites of food float straight from the serving dish to your mouth with no plate in between. If you want to sample the spread, go for it. Just make yourself a plate, and sit your cute butt down to enjoy.
Use smaller dishes and glasses
Another way too much pie and wine make it into our bellies is oversized plates and glasses. When possible, choose the smaller ones. This will help you keep an eye on your serving sizes. And don't forget to haul out the good stuff. You know, the set your grandma gave you that's too nice to use? Well, you can't take it with ya!
Survey the spread before filling up your plate
Get the lay of the land before you commit. By seeing what's available, you'll avoid heaping mounds of meh food because you didn't realize the can't-miss items at the end o' the line.
Pile on the plants—but don't skip your favorites
Those family-favorites are often the best part of holiday eating! Load up on your veggies, but don't feel like you can't have your aunt's famous apple pie as long as it aligns with your food philosophy. For example, although I might eat a little sugar at a holiday shindig, I'm still going to pass on anything made with animal products. But if you feel like it will throw off your healthy habits for weeks to come, pass on it.
Slow down and chew!
It seems so simple, and yet it's so easy to forget the basic and essential part of noshing. Take your time and chew, chew, chew. Your tummy doesn't have teeth, so it's up to you. Plus, chewing allows you to taste—and appreciate—what's on your plate more (not to mention digest it better!). Also, try to pace yourself. Put your fork down between bites and jump in on some soulful conversation. Taking your time vs shoveling will also help you eat less and feel more satisfied.
Peace & cheer,
Kris Carr
P.S. Need some tasty recipe ideas to share?
Check out my cookbook, Crazy Sexy Kitchen, for 150+ nourishing, nosh-worthy recipes that will make
:
OR THIS ...

Enjoy the Best of Fall with These Healthy Apple Recipes
Curried Apple Pork Tenderloin
Apples star in this savory, richly flavored pork dish.
Season 1-pound of pork tenderloin with ¼ teaspoon each of kosher salt, black pepper, and cumin. Heat 1 tablespoon canola oil in a large skillet over medium-high heat. Sear pork until browned on all sides, about 5 minutes. Transfer pork to a baking dish and bake in a 400° F oven for 10 to 15 minutes, or until pork reaches an internal temperature of 145° F. While pork is cooking, saute 2 thinly sliced apples and 1 small sliced yellow onion in 1 tablespoon butter in a small saute pan over medium-low heat for 5 minutes. Add ¼ cup low-sodium chicken stock and 2 teaspoons curry powder. Mix well and saute 5 additional minutes. Slice pork and divide among 4 plates. Top each serving with ¼ of apple mixture.
Nutrition Facts Per Serving:
239 calories, 9 g fat (3 g sat.), 15 g carbs, 3 g fiber, 10 g sugars, 24 g protein, 192 mg sodium, 81 mg cholesterol
Baked Apple Chips
Bake a big batch of this healthy apple chip recipe for a sweet alternative to potato or tortilla chips. They're fat-free!
Slice 4 cored apples into thin, even, round slices either by hand or using a mandolin. Arrange the apple slices on a baking sheet lined with parchment paper. Sprinkle lightly with apple pie spice. Bake in a 225° F oven for 2 hours, flipping halfway.
Nutrition Facts Per Serving:
95 calories, <1 g fat (0 g sat.), 25 g carbs, 5 g fiber, 19 g sugars, <1 g protein, 2 mg sodium, 0 mg cholesterol
Apple and Almond Butter Quesadillas
Whip up these quesadillas for a lower sugar alternative to the usual peanut butter and jelly sandwich.
Heat 1 tablespoon canola oil in a large skillet over medium-low heat. While your pan is heating, arrange four 8-inch whole-wheat tortillas on a cutting board. Spread 1 tablespoon of almond butter on half of each tortilla. Top each tortilla half with enough thinly sliced apple pieces to cover your almond butter evenly. Fold your tortillas in half (making a half moon shape). Heat quesadillas in a skillet on low heat for 4 minutes, flipping halfway.
Nutrition Facts Per Serving:
283 calories, 16 g fat (2 g sat.), 31 g carbs, 6 g fiber, 6 g sugars, 7 g protein, 357 mg sodium, 0 mg cholesterol
By Karen Ansel, MS, RDN
Sources:
United States Department of Agriculture, USDA Food Composition Databases
United States Department of Agriculture, Super Tracker
How to Make a Quick & Easy Thanksgiving Meal in One Pan
Sheet Pan Thanksgiving dinner in under an hour: turkey breast, sweet potatoes, green beans and more
Recipe from the Tasting Table Test Kitchen
Yield: 4 servings
Prep Time: 30 minutes, plus resting time
Cook Time: 50 minutes
Total Time: 1 hour and 20 minutes, plus resting time
INGREDIENTS
For the Stuffing:
1 pound (1 loaf) sourdough bread, cut into 1-inch cubes
1 cup chicken stock
½ cup heavy cream ¼ cup slivered almonds
2 tablespoons minced parsley
1 tablespoon minced sage 1 tablespoon kosher salt
2 teaspoons lemon juice 1 teaspoon lemon zest
½ teaspoon freshly ground black pepper
2 eggs, lightly beaten 2 garlic cloves, minced
1 small carrot, finely chopped 1 celery stalk, finely chopped
½ yellow onion, finely chopped
½ Granny Smith apple, cored and finely chopped
For the Turkey:
4 tablespoon unsalted butter, melted
1 teaspoon minced sage
1 teaspoon minced thyme leaves
2 garlic cloves, minced
One 2-pound turkey breast, skin on
Kosher salt and freshly ground black pepper, to taste
For the Sweet Potatoes:
1 pound (2 medium) sweet potatoes, peeled and thinly sliced on a mandoline
4 tablespoons brown butter
2 tablespoons dark brown sugar
1 teaspoon minced sage
Kosher salt and freshly ground black pepper, to taste
For the Green Beans:
12 ounces green beans, trimmed
2 tablespoons olive oil 2 garlic cloves, minced
Kosher salt and freshly ground black pepper, to taste
DIRECTIONS
1. Prepare the stuffing: Preheat the oven to 375° and line a baking sheet with foil. In a large bowl, mix all of the stuffing ingredients until well incorporated. Let soak for 15 minutes, then spread in an even layer over the left half of the baking sheet, making a well in the center for the turkey.
2. Meanwhile, prepare the turkey: In a small bowl, mix together the melted butter with the sage, thyme and minced garlic. Season the turkey breast well with salt and pepper, then place in the center of the stuffing. Rub the turkey with the butter mixture.
3. Prepare the sweet potatoes: In a medium bowl, toss all of the sweet potato ingredients together to coat. Spread the sweet potatoes over the top half of the empty right side of the baking sheet. The slices will overlap like a gratin. Roast in the oven for 30 minutes.
4. Meanwhile, prepare the green beans: In a medium bowl, toss together all the green beans ingredients. After 30 minutes, add the green beans to the remaining quarter of the baking sheet, spreading in an even layer to fill the space. Continue to cook until the green beans are tender and the turkey reads 155° on an instant-read thermometer when inserted, another 20 to 30 minutes.
5. Remove the tray from the oven and tent with foil, then let rest for 15 minutes. Carve the turkey and serve.
TAGS: #Thanksgiving #American #Holiday #DinnerParties #CelebrateMonth #ComfortFood #MainDishes #Fall #Turkey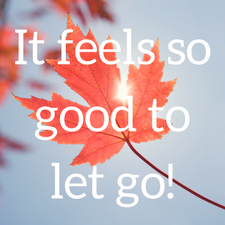 When you're holding on to anger, you have less room for love…

When you're holding on to resentment, you have less room for happiness...

When you're holding on to fear, you have less room for creativity...

Holding on to negative emotions severely limits your ability to create the life you want, because every time you're in a state of anger, or resentment, or fear, or sadness, or guilt, or shame…

You literally limit your ability to think clearly, feel safe, and create the life you want.

That's why I've pulled out another resource from our Tapping Insiders Clubtoday called "From Anger to Peace."

This is only one of the over 40 Tapping Meditations to which you'll get instant access in the Club.

Go here to listen now and remember… there are only 7 days left to join at these hugely discounted prices during our launch celebration
Joseph Prince
What's on your mind?
It takes a positive thought to replace a negative one. You cannot eradicate negative thoughts just by using your willpower. God's Word tells us, "Be anxious for nothing, but in everything by prayer and supplication, with thanksgiving, let your requests be made known to God; and the peace of God, which surpasses all understanding, will guard your hearts and minds through Christ Jesus" (Philippians 4:6–7).
If you read on, it also says, "…whatever things are true, whatever things are noble, whatever things are just, whatever things are pure, whatever things are lovely, whatever things are of good report, if there is any virtue and if there is anything praiseworthy—meditate on these things."
So beloved, replace your thoughts of worry with thoughts of His pure, immeasurable and unconditional love for you. Turn your cares into prayers by casting all your cares to Him as you meditate on how He truly cares for you (1 Peter 5:7). Don't hold on to your worries any longer. Let go and let God be the Father of favor, wisdom and supply that He wants to be to you. Keep meditating on His promises for you in His Word. Thank Him that because of Jesus, you have a blood-bought right to have a mind free of worries and stress today!
TURKEY HUMOR



PhilanthropyIn the second of his two-part series, Michael van Hecke writes that Catholic schools need our patronage to survive, but more importantly, they need it to thrive. CLICK
---
WISDOM LOST Anthony Esolen writes that there is great treasure in the wisdom of generations past—all between the covers of books we've forgotten to read. CLICK
---
VOCABULARY One of the most important things a true education must teach, according to Joseph Pearce, is the desire to possess words, which liberates us from the slavery of ignorance. CLICK
---
GOOD TEACHERS Dale Ahlquist opines that good teachers had good teachers; they remember that moment in the classroom where a light suddenly came on inside their heads. CLICK
---
ARE LIBERAL ARTS DEAD? Degrees issued in the core humanities disciplines have fallen from 17% in the mid-1960s to just over 6% today. The reasons are clear, but not what you'd expect. CLICK
---
CATHOLIC IDENTITY Justin McClain reasons that the American Catholic educational system's legacy of service to underrepresented minority communities continues to thrive. CLICK
---
EDUCATION, ADOLESCENCE AND POE Sean Fitzpatrick writes that Poe's tales help cope with the contradictions of the mind, so characteristic of adolescence as they move toward contemplation of beauty. CLICK
---
CATHOLIC EDUCATION NEWS BRIEFS This week in Matt Archbold's Report Card: The Senate confirms Notre Dame law professor, UDayton honors dissenting theologian, Catholic academics form new Academy For Life. CLICK
Copyright © 2017 The Cardinal Newman Society, All rights reserved.
You are receiving this email because of your expressed interest in faithful Catholic education.

Our mailing address is:

The Cardinal Newman Society
These little families of pets might seem like unlikely siblings that would get along
but they do.